Disfruta Bizkaia was set up in 2015 on the initiative of the Asociación de Hostelería de Bizkaia, with the aim of giving visibility to the gastronomy of Bizkaia and its hotel establishments, not forgetting the tourist attractions and resources of our region.
Since then we have not stopped developing and improving, in terms of both website design and usability and in content, number of visits and our user community.
We are in love with Bizkaia, its landscapes, towns and villages, charming places, festivities, traditions, culture and people… and especially our food. This is why we share with all our followers the attractions of our region, the best options and experiences to try in Bilbao and elsewhere in Bizkaia province.
Last year we helped over 198,000 people to discover the best of Bizkaia. As well as finding restaurants, bars, gastronomic trails and accommodation on our website, they consulted the section of things to do and/or our blog on options, which we update every week. We also have a community of followers on social networks: our daily posts keep over 10,000 people up to date with the best options, visits, festivities and experiences to try in Bizkaia.
Our followers include regional tourism bodies, tour guides and journalists and bloggers interested in travel and gastronomy. Do you want to appear on our website and publicise the experiences or activities offered by your tourist agency or business?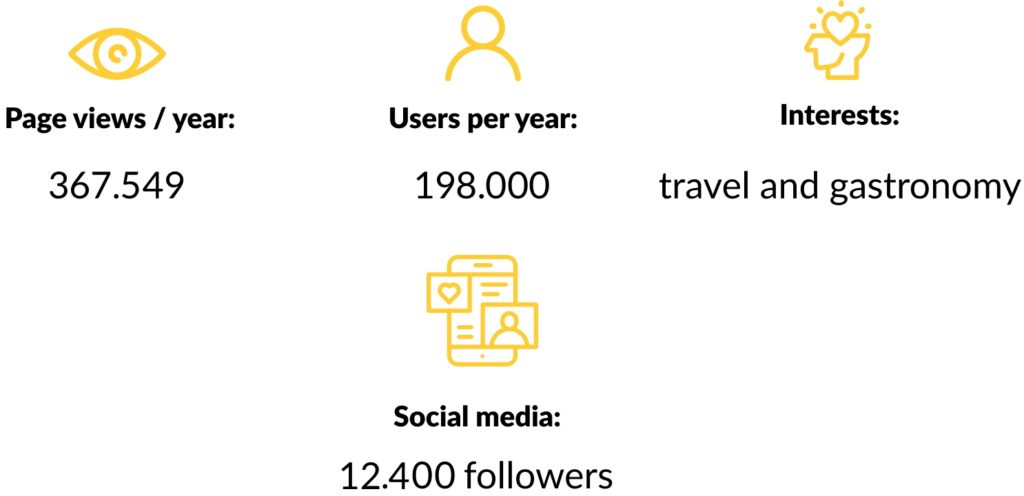 Do you want to appear in Disfruta Bizkaia?