Information
Featured: 1 Michelin Star and 1 Repsol Sun. New Michelin Green Star distinction, which recognizes chefs particularly committed to defending the environment. Eneko Atxa: Its Azurmendi restaurant, with three Michelin stars, has been awarded twice as the Most Sustainable Restaurant by The World's 50 Best list. In addition, it has been named Best Restaurant in Europe according to OAD (Opinionated About Dining) and Best Restaurant in the World according to the luxury magazine Elite Traveler. Eneko Atxa is the 2015 National Gastronomy Award, the 2019 Chef of the Year in Europe Award according to Madrid Fusión, the 2018 National Healthy Gastronomy Award for the most outstanding personality and has been part of the European's Young Leaders.
Speciality: The "Eneko" restaurant, recognized with a Michelin star, by chef Eneko Atxa, specializing in traditional Basque cuisine.
We offer: Its Sutan menu speaks of its land, culture and traditions, of the Basque producers and their work, and is made with products from the environment. In addition to the Sutan menu, it offers different preparations of the day, as well as grilled meats and fish. It also offers guided tours of the Gorka Izagirre txakoli winery, a benchmark in Bizkaia and the Basque Country, which is located just below the ENEKO restaurant. You will be able to visit the winery and taste two txakolis before eating in the restaurant, in order to live a complete food and wine experience with a star.
Essential: Try our "Farmhouse egg yolk over wheat stew and charcoal-roasted pepper juice".
Known for: At ENEKO, cooking is done in front of the customer. The kitchen in view of all those who visit your home allows the diner to participate in the entire process of preparing the dish.
In three words: Taste, technique and tradition.
Contact
Barrio Legina s/n (Salida 25 del corredor del Txorierri en dirección aeropuerto) (Larrabetzu)
Establishments nearby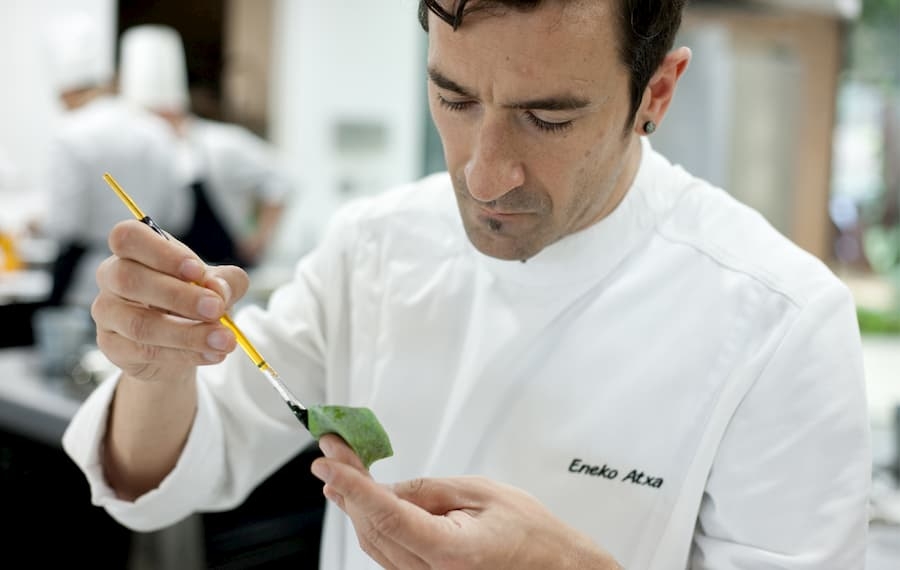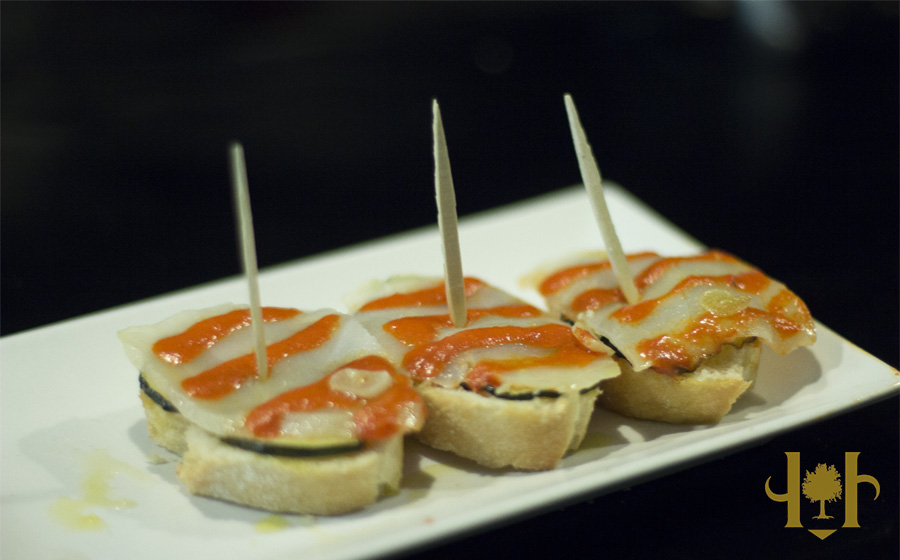 Andra Mari, 14 (Larrabetzu)
Bars and cafés
1.04 km