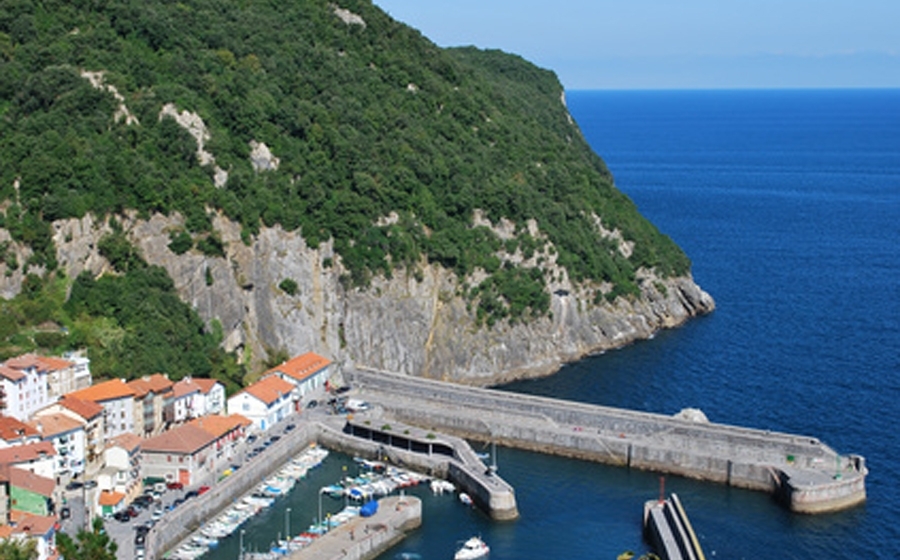 Madalen Eguna or "Madalenas" in Elantxobe is a coastal tradition held every year on 22nd July in the towns of Bermeo, Mundaka and Elantxobe.
The festivity re-enacts a long-standing dispute between Bermeo and Mundaka over the possession of Ízaro island. The tradition says that both localities competed in a rowing boat race to put an end to the dispute, with Elantxobe as the 'referee'. Bermeo won the race and Ízaro then came under the ownership of the town.
Since then, the festivity of the Madalenas has been held every year on 22nd July in the form of a popular pilgrimage to the islet of Ízaro. The town council of Bermeo throws a roof tile into the sea to symbolise the fact that everything belongs to Bermeo from that point inland.
After arriving on the island, an Ikurriña (flag of Euskadi) is flown at the highest point. After that, a flotilla of boats heads for Elantxobe, where the Mayor hands over the makila (ceremonial staff) to the Mayor of Bermeo.
The festivity ends at night, with hundreds of people participating in and celebrating the links between the three towns. A characteristic feature of this festivity in Elantxobe is that everyone dresses up the same, whether they be councillors or local residents. They wear dark blue jackets with a neckerchief, the typical clothing of seafarers along the coast.
Enjoying this unique festive atmosphere is something you will not want to miss in Biscay.