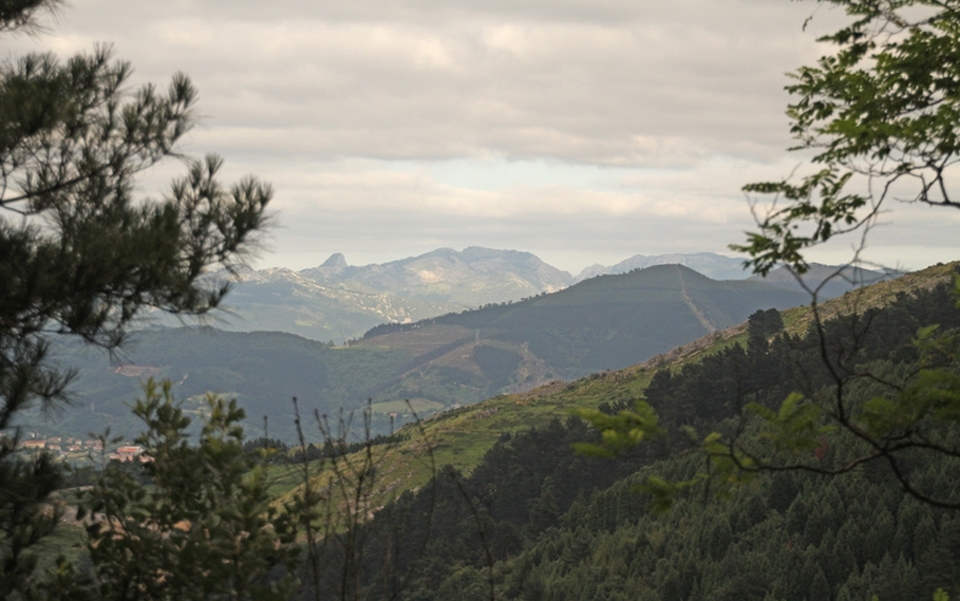 Eight kilometres from Bilbao is Alonsotegi, a small village that marks the entry to the area of Las Encartaciones and a meeting point for trekking enthusiasts.
Useful information

| | |
| --- | --- |
| Tourism Office Enkartur | Tel.: 946 802 976 / email: info@enkartur.net |
| Festivities | Dates |
| Festivities of San Antolín | 2, 4, 5 and 6 September. |
| Festivities of Nuestra Señora de la Guía-Arbuio | Second weekend of September. |
| Festivities of San Bartolomé | 23 and 24 August. |
The municipality is characterised by its steep slopes and is one of the highest villages in Biscay. The range of heights above sea level there is from 50 to 1,000 metres. From here you can access two of the most popular mountains in Biscay, Pagasarri and Ganekogorta.
What is there to see in Alonsotegi?
The Neveras ('natural fridges') of Mount Pagasarri
If you visit Alonsotegi, one of the things you really have to see are the neveras del Pagasarri. These 'natural fridges' date back to the days when snow was first sold in Biscay at the beginning of the 17th century. The fridges were built into the mountainsides to conserve and store snow during the winter.
Chapel of San Antolín and chapel of San Juan Bautista
The chapel of San Antolín is the most important artistic and historic site in the village. This 15th  century chapel is the most popular one in the municipality, although the chapel of St John the Baptist beats it in one respect: protected by a rock outcrop and covered with a small roof, it contains an altar with an icon of the saint, which is a copy of the original conserved in the Serbian Orthodox Church of Belgrade.
You can also walk through the village as far as the Iráuregui bridge in the shepherds' neighbourhood of Artiba.
Trekking routes
The area around Alonsotegi offers a wide variety of trekking routes for nature lovers. Two routes stand out: the Ruta de las Minas y Sales (Mines and Salt Route) and the Ruta de Peñas Blancas (White Rocks Route).
The Ruta de las Minas y Sales follows a path along the slopes of the Ganekogorta mountain range. Along the way you can see old mines, thousand-year-old stones and fountains that evoke the past
The Ruta de Peñas Blancas follows old tracks that lead to the Sasiburu pass, from where you can enjoy impressive views of the Kadagua valley and El Regato.