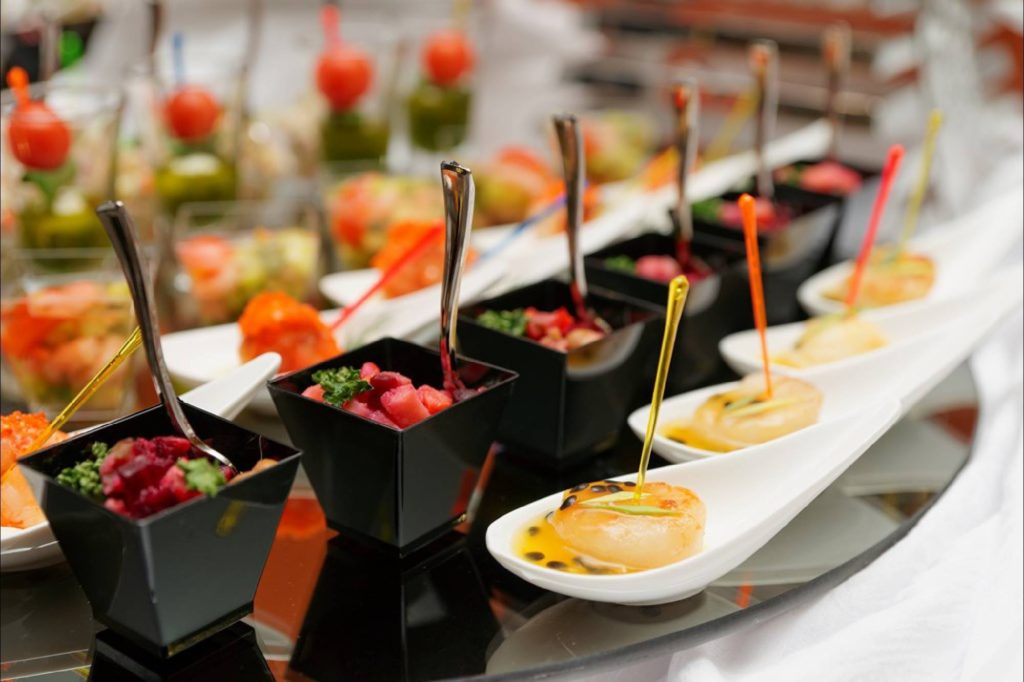 More than a tradition, 'ir de pintxos' is a way of life. In Biscay, as in the rest of the Basque Country, friends regularly get together to potear, in other words, go from bar to bar to drink a glass of wine or txakoli (a white wine grown in vineyards near the Basque coast) accompanied by one or two pintxos (tapas). In many places there are even special circuits of bars and prices one day a week (often on Thursday) called pintxo-pote.
It is a special way of enjoying our gastronomy informally, getting together with friends and chatting while tasting the specialities of each bar. This custom is so deep-rooted that you do not need to arrange to meet 'la cuadrilla' (your group of friends), you just turn up at the bars you usually go to, where you will find a great variety of pinxtos on the bar under Perspex covers.
The name 'pintxo' literally means 'pricked portions', i.e. you pick them up with a toothpick on a piece of bread. Nowadays, these succulent selections of pintxos include the traditional gilda (named after the character played by Rita Hayworth in the film of the same name), consisting of chilis, olives and anchovies, along with other more sophisticated auteur pintxos, authentic cuisine in miniature.
Here you will find the most representative bars and restaurants where you can enjoy this tradition.